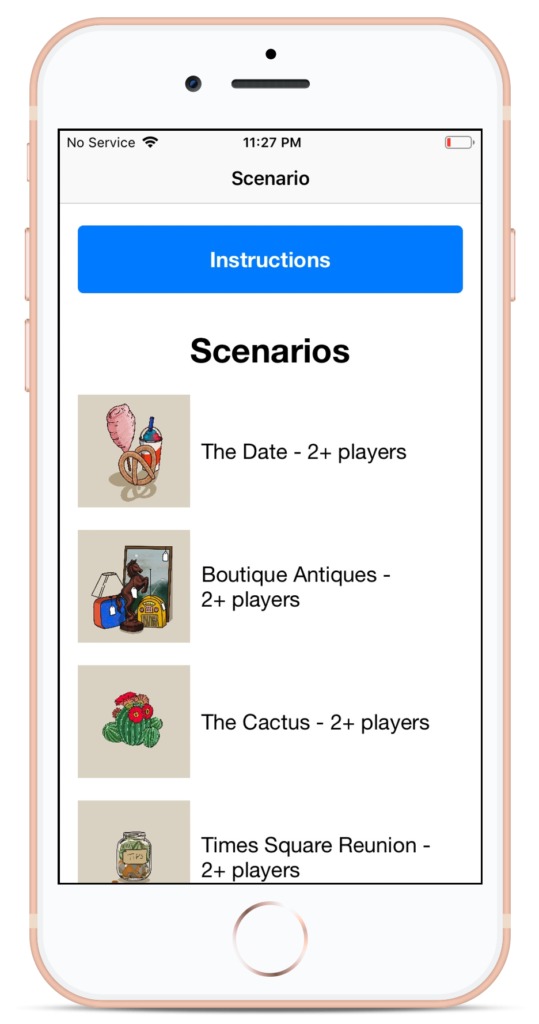 I am happy to announce that a free Scenario app is now available for Android and iOS.
Scenario is a bundle of 10 minute role-playing games. In each scenario, you are a character with a backstory and a secret goal. Each game is live and in-person, like a murder mystery dinner party, but much shorter.
Each scenario is meant to be played just once. Right now there are 6 scenarios on the app, and I will add more over time. Eventually I will also make print-and-plays available, for those who prefer paper to screens.
Since we are still in the middle of the COVID-19 pandemic, I should mention that it is not possible to play Scenario remotely. However, in every scenario except one (The Cactus), the players can stay 6 feet away from each other.
If you get a chance to try Scenario, I'd love to hear your comments or suggestions. You can reach me at tigerboardgames@gmail.com
-Will